Source: weddingbazaar.com
Netflix India had a while back launched, 'The Big Day' a reality television show based on different notions, views, backgrounds, and cultural beliefs around Indian weddings and had also featured 6 real couples and their beautiful weddings. It is after that 1st collection was a hit that Netflix decided to launch 3 more episodes as collection 2 and feature 6 more couples and their real weddings. While we have already given you a glimpse of what the collection 1 weddings were like, today we are back with our notes and we've found the ultimate things that we absolutely loved. Ladies, we've covered everything from their epic love stories to what went down at each one of their weddings. Scroll below to get the deets y'all!
Things To Bookmark From Netflix's Television Show 'The Big Day' Collection 2
Irina & Dhruv's Stunning Jaipur Wedding
Irina and Dhruv had met in New York through common friends but the deal breaker in their relationship was the fact that Dhruv was actually living in Hong Kong back then so it was going to be a sure-shot long-distance relationship from the very beginning of their relationship. And, to top it up, the duo had never really gone on a date and their relationship was built on long phone calls. What we absolutely loved about this wedding was the fact that both Dhruv and Irina truly respected culture and how Irina's entire family was ready to only have an Indian wedding, that too in Jaipur, Rajasthan because this place was very close to Dhruv and his mother's heart. Another thing which we really loved was how Dhruv was the eager one and was acting like a typical groomzilla throughout the wedding planning. All in all, this wedding was all about embracing the culture, respecting each other's wishes and enjoying the moment.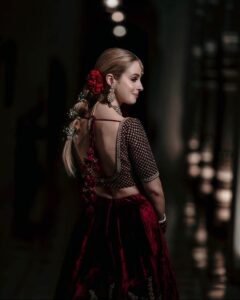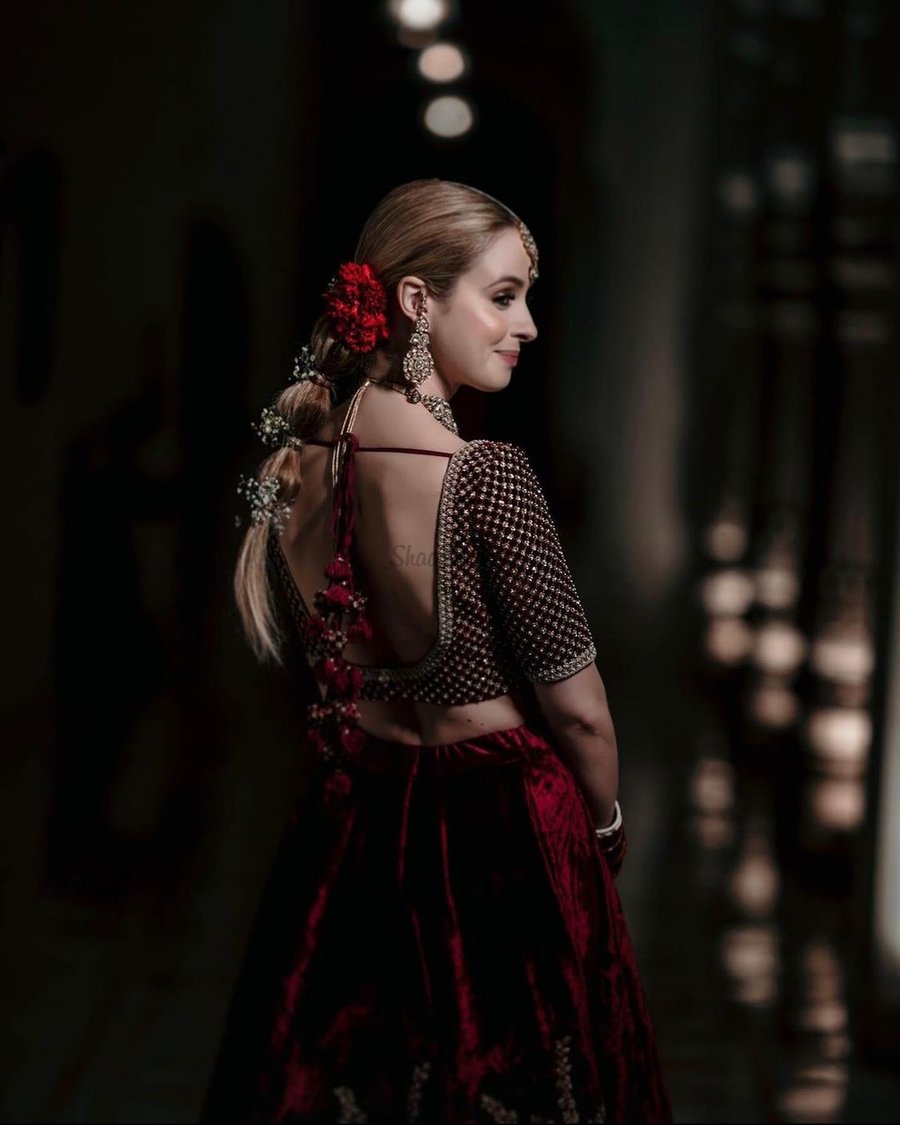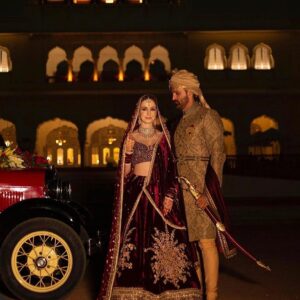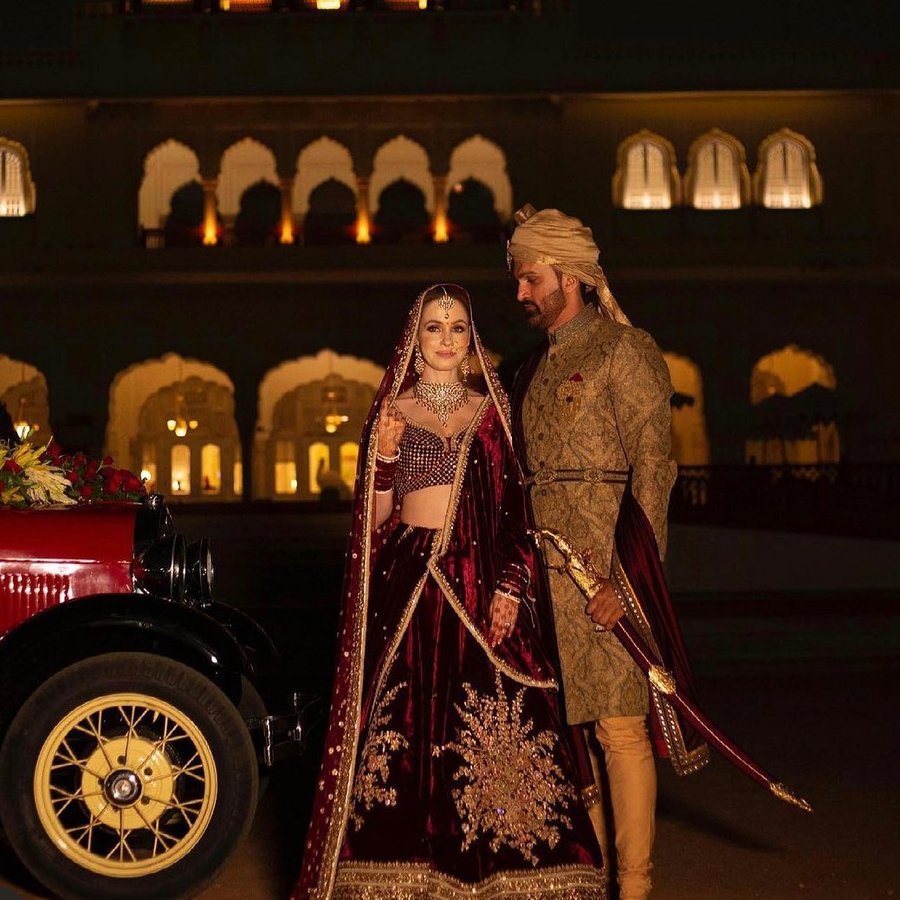 Nisha and Scott's 'Fate' Wedding
Funny story- Nisha had seen Scott for the first time when they both were 13 and Nisha had gone to her friend's confirmation class. That's where she first saw Scott and in fact, saw him get confirmed (which is no doubt a biggie). After that, the duo did not see each other until they were in their 20s. If this isn't fate then we don't know what is!
While their love story was no doubt an epic one too, what made their wedding special for us was the fact that Scott was more than thoughtful, and to show his love for Nisha, he actually entered his wedding venue on a zip-line with his groomsmen. Isn't this a great grand gesture to display your love!?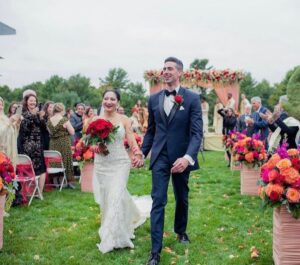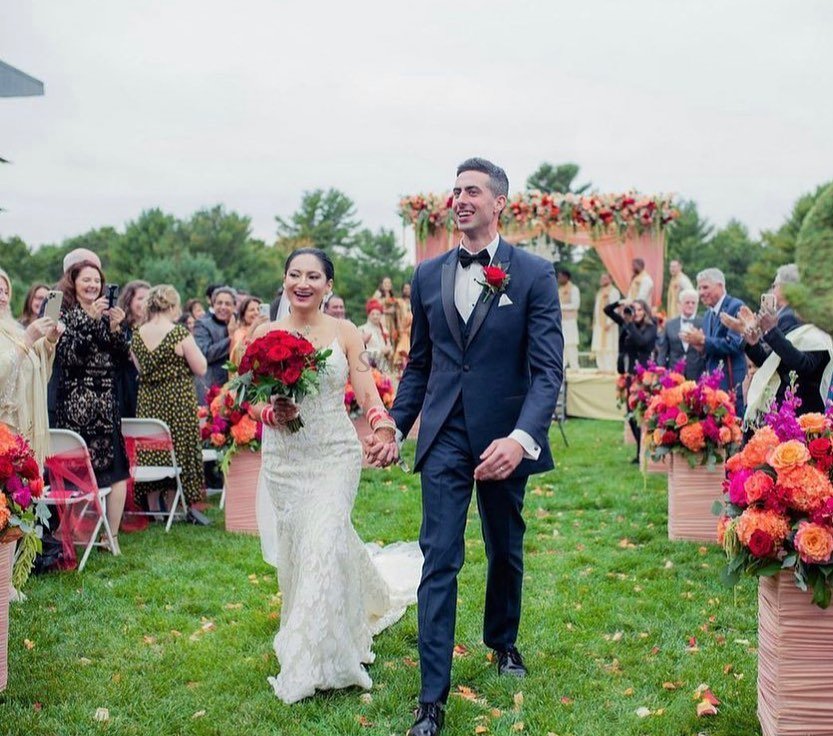 Prerna & Kunwar's Arranged Cum Love Marriage
We've come across some amazing love stories but Prerna and Kunwar's story is an exceptional one full of surprises, hurdles, fun lovey games and whatnot. Having met through the folks, this duo did not expect that they'd enjoy each other's company on the phone so much. But as fate would have it, just after one week of being constantly hooked on the phone with each other, they felt something special blooming. Like any dramatic love story, theirs also had a breakup due to family pressure but somehow they found their way back to each other. What we adored about this couple's wedding was how they were able to change their story from an arranged one to that of love. By the wedding day, it became so visible for us viewers that Prerna and Kunwar found a home in each other and could not wait to be together forever. Also, the fact that their candid sides were adorable was an added factor for all of us to watch!
Divya & Sreejan's Adorable Story
Having complete opposite personalities, Divya and Sreejan fell for each other in the first meeting only, and boy, they fell hard for each other. To give you a little background, Divya had never imagined that she'd like a guy in the first meeting and Sreejan too had a similar mindset and was also fixated on the fact that he'd never have an arranged marriage till he met Divya. Why this wedding was on our radar was due to the fact that the couple's parents were so supportive that they'd told both of them to date for a while and figure out whether they were right for each other. We think that what made them realize that they were right for each other was all the support and space they got from their respective families. For it isn't just about the boy and girl getting married and deciding alone.
Oh, and the fact that their wedding was super duper grand with 4,000 guests and our dear bride Divya wore a Tarun Tahiliani was simply the cherry on top 😉
Mounica & Nirnith's Love At First Sight Wedding
Mounica and Nirnith met for the first time through Nirnith's mother and before Nirnith could even make a decision about Mounica, his mother was already head over heels for her. However, when Nirnith got a chance to interact with Mounica, he too was swooning all over her and Mounica on him. They both agree on one thing they both felt something special after their first interaction. Of course, the fact that they decided to get married in Langkawi is what took our hearts away. The couple wanted a colorful casual and of course a beautiful wedding. Oh, and the fact that we found really interesting was that since fresh flowers are not available in Langkawi so their wedding flowers came from Poland, Thailand, Kenya, India, and China. Another wonderful thing we noticed at their wedding was how the couple's parents had such strong beliefs and they embraced them well during Mounica and Nirnith's wedding!
Shrutika and Lakshya's Larger Than Life Wedding
Our dear groom Lakshya had apparently made Shrutika's best friend meet his best friend and that's how they met at their best friends' wedding in Langkawi. The meeting went so great that this duo was inseparable for the next three days. One thing led to another and Shrutika and Lakshya ended up falling in love. Their love story is evidently an unconventional but also a beautiful one and their wedding, boy, now that's something worth drooling over. Since Lakshya is a fan of all things Arab, he wanted the wedding to take place in Bahrain. Since this destination also happens to be one that's untapped for destination weddings, it felt right to get hitched here before any of their friends did.
There's no doubt that this wedding was larger than life. With its boho mehendi decor, bringing the local culture to the wedding, beachside functions and belly dancers welcoming the guests was so much more than our expectations. If you too want a grand wedding, take major inspiration from this real wedding!