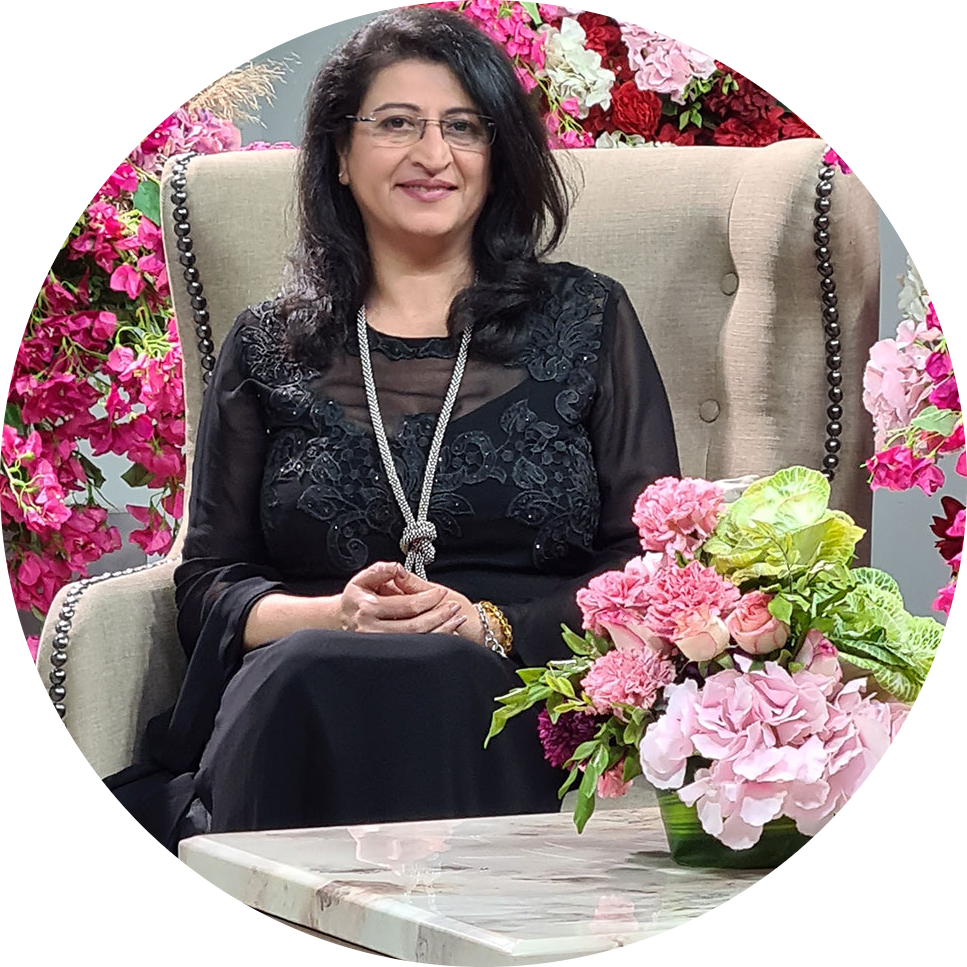 Hi! I`m Meher Sarid Your Wedding Planner
The Wedding Art was born out of sheer passion and continues to be a cradle of artistry and innovation. In the world of Pinterest-inspired shaadis, Wedding Art promises a breath of fresh air.

Meher Sarid is the Chief Happiness Officer at The Wedding Art.
Whether a resplendent ballroom embellished with blush roses, gold vases, and crystal candlesticks or a verdant garden with tree swings and flower bridges or a white sand beach with giant votive candles and flowing canopies, celebrated wedding stylist and design expert, has them all in her repertoire of designs. Adding fun, spark, and sparkle to the process of holy matrimony, she brings fairytale weddings to life.
Starting in 1994 when the concept of wedding planning was unknown and people used only strings of flowers for decoration, Meher has planned hundreds of memorable weddings, creating unforgettable events for the couple, families, and guests. She introduced various new ideas like western cut flowers and different types of lighting to the then-nascent industry. She was the first wedding planner to start the trend of international destination weddings, way back in 1998.
Meher's commitment to clients is to deliver themes that are original and not inspired by something that has been done by someone else. Armed with an artistic mind and bags full of creative and innovative ideas, she always delivers more than what is promised.
Meher is a wizard at crisis management and can be relied on to ensure that every event goes off without a hitch. She brings along relentless enthusiasm for life, a sense of humor, and laughter, making the humongous task of planning a wedding easier for all concerned. Her knowledge, professionalism, and positive attitude make her a favorite with clients and crew.
Meher feels the most heartwarming compliment she has received was from a young bride whose father died a few weeks before the wedding. In her toast speech, she stated that Meher's softness cloaked in steely resolve reminded her of her father. And she would not have been able to go through the celebrations without Meher's exceptional support in picking her up whenever she was breaking up.